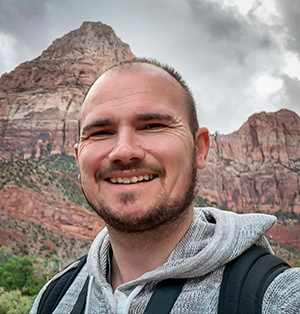 I'm Laszlo Magyar, better known as LaczaDesign. I'm a 36 years old self-taught Hungarian freelance digital artist and designer based in Dunaujvaros, which is a small city in Hungary.
When I started my career as an artist in 2012, I had no idea how it would all work out, and what was going to happen. But things changed quickly, and I had to keep up with myself and the industry by learning new tricks and techniques. I also had to improve my English, because I didn't speak English very well before. But as the years went by, things became better and better.
In the last 4-5 years, I was able to gain reputation in the EDM and Hardstyle/Hardcore music scenes, where I had the chance to work with a lot of major artist and labels. Over these years I developed my own unique style of mixing 3D and 2D graphics in digital design, which enables me to create exclusive artworks to clients and take their brands to the next level.
Here are some of the major artists and record labels where I had the chance to work recently: Zatox, Hardwell, Paul van Dyk, Revealed Recordings, Monstercat Recordings, Intensity Recordings, EDM Joy Recordings, Mad Dog, Dj Anime, Dogfight Records, Mr Black, Kaaze, Sick Individuals, Steerner, Dash Berlin, and so on…
Thanks for checking out my website, I hope you like what you see here! You can also follow me on Instagram and Facebook.